Get New Broadcaster Badges
Wear your success loud and proud. Broadcast and accomplish in-app missions like gaining fans to unlock new broadcaster badges and the rewards that come with 'em.

-Check out your Broadcaster Dashboard, and you will find different goals to work towards. These goals are based on:
Number of fans you have

Number of audience members in your broadcast

How many likes you receive

What level you achieve
-Complete each goal to unlock the next badge and earn blue stars next to your camera.
-Curious about your progress? Tap on your Broadcaster Dashboard or the broadcast badge progress that appears at the end of your stream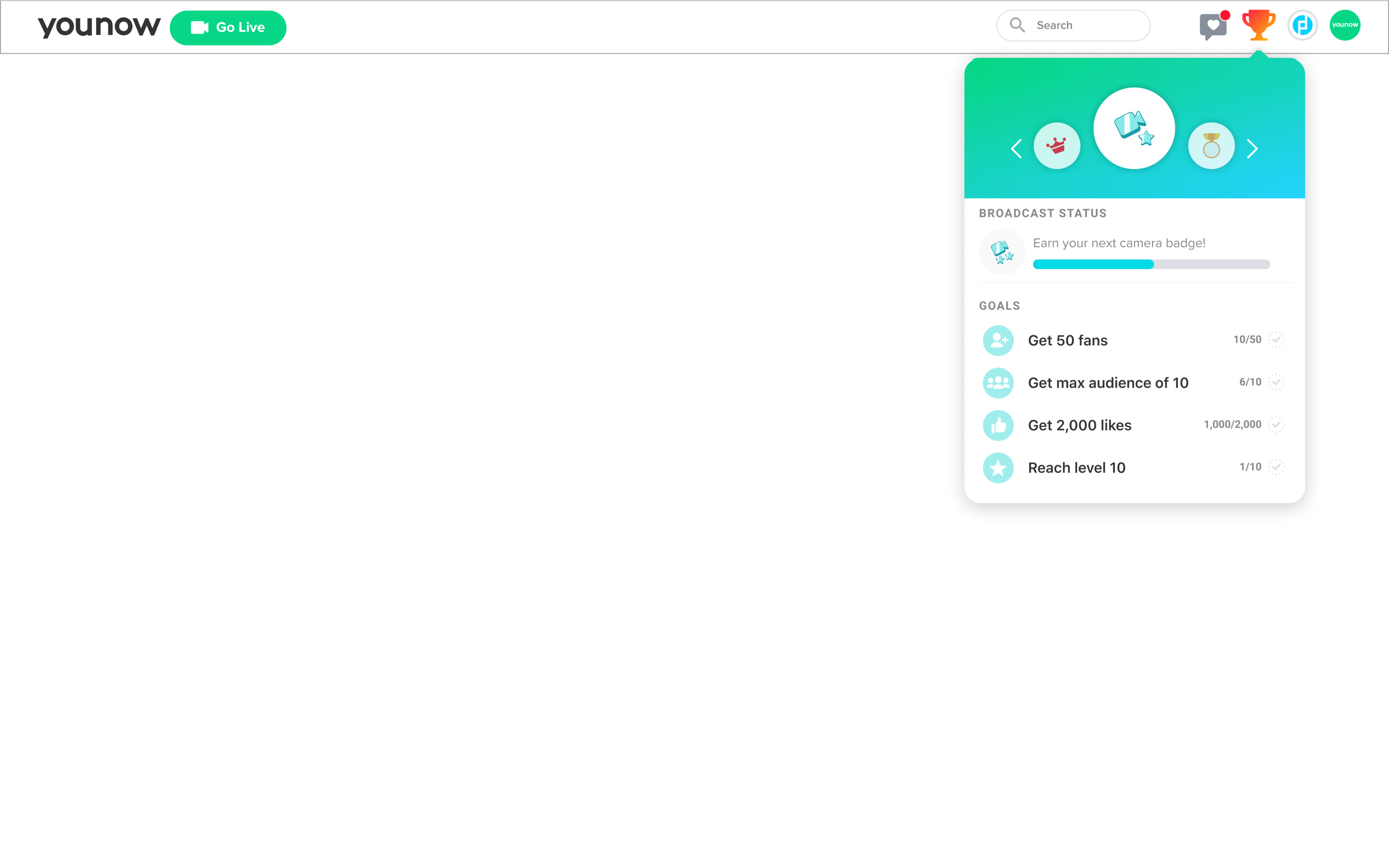 -Earning each badge will win you unique perks that you can use on YouNow!