Now that you filled out your profile, go live, and introduce yourself to the YouNow community!
Most broadcasters find it easiest to broadcast via the web while getting to know the platform because there's more flexibility to use all of YouNow's creator tools. Below, we'll be focusing on the steps of how to do so via your computer browser.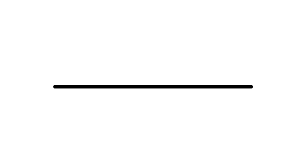 Step 1: Click "GO LIVE". You can find the button on the left corner of your browser.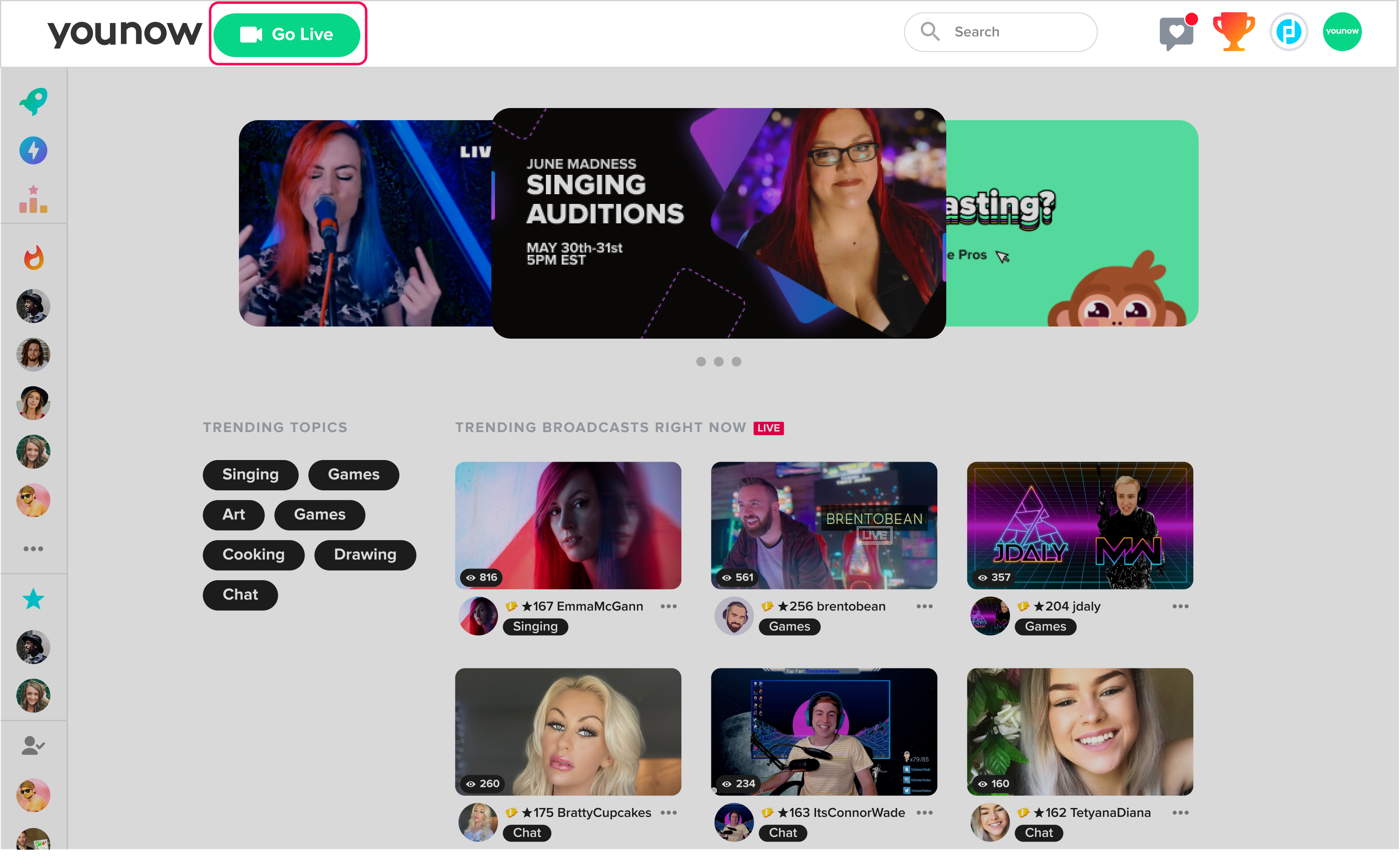 Step 2: Use a popular and appropriate hashtag to categorize your content. This way, both friends and other community members can join your broadcast if it aligns with their interests.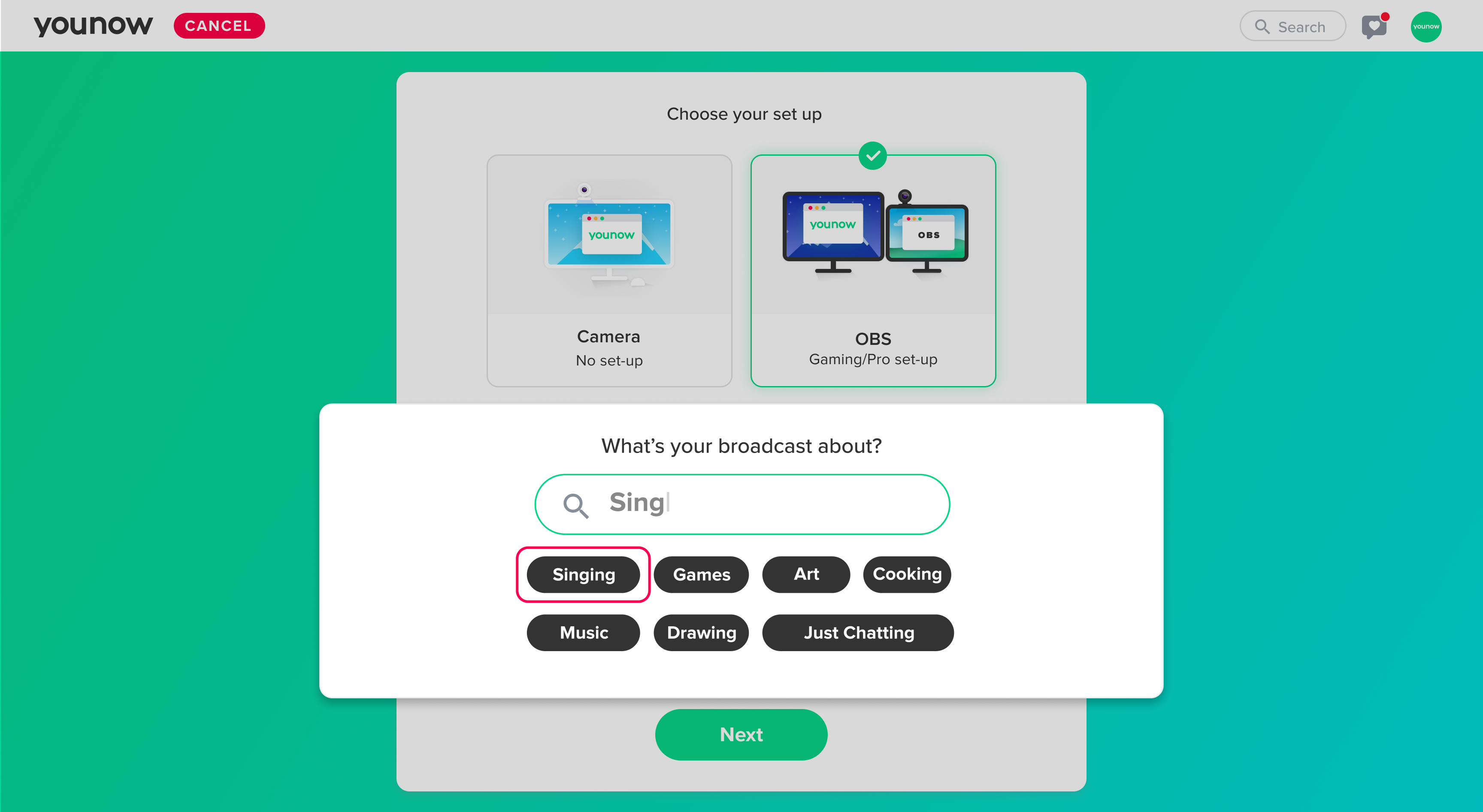 Step 3: Name your Broadcast. This will give YouNow's users cruising the homepage an even better idea of what they might find in your live show.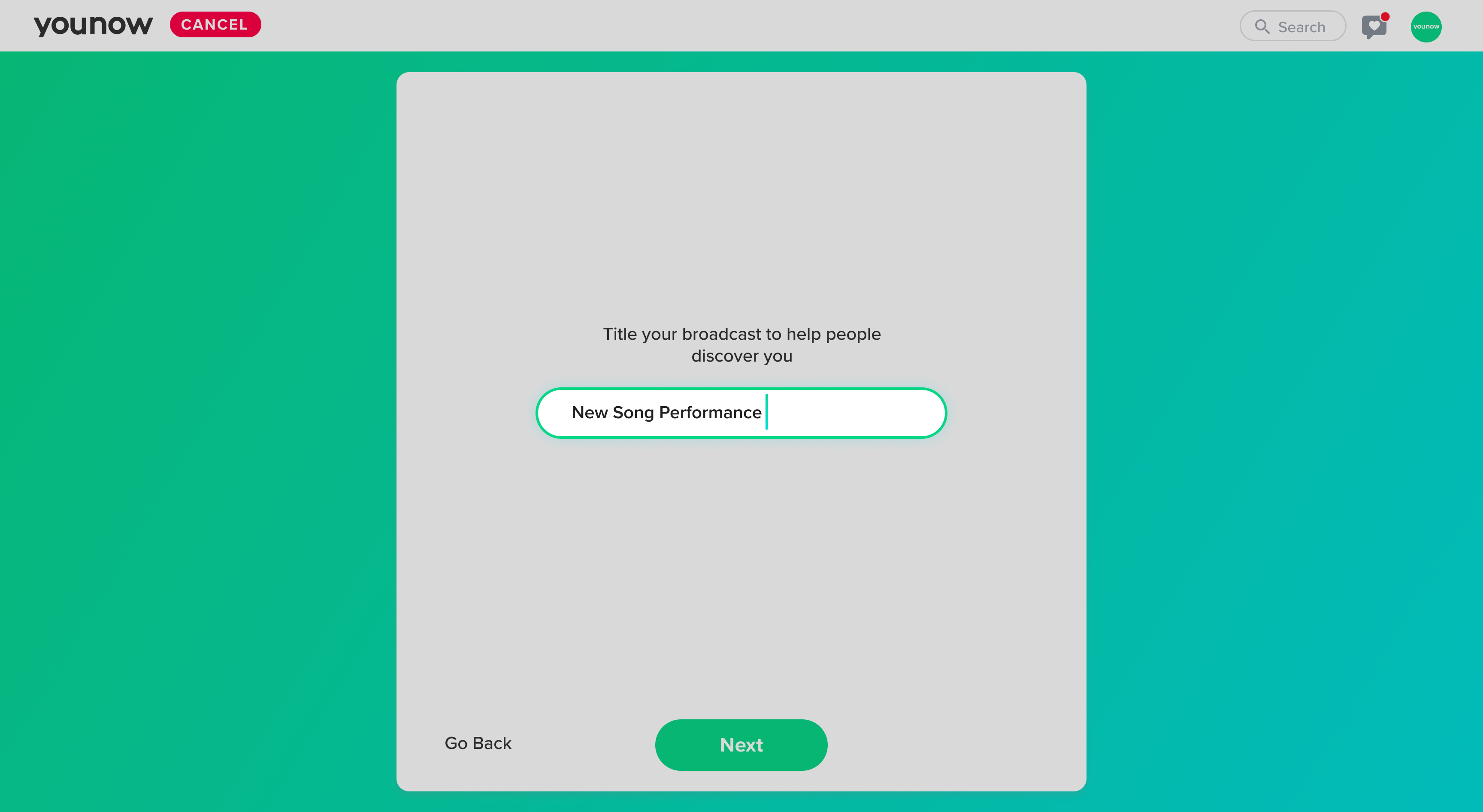 Step 4: It's time to upload your best thumbnail. This image will appear on YouNow's homepage as a snapshot of your broadcast. Get in the frame and say cheese, or upload a thumbnail you designed.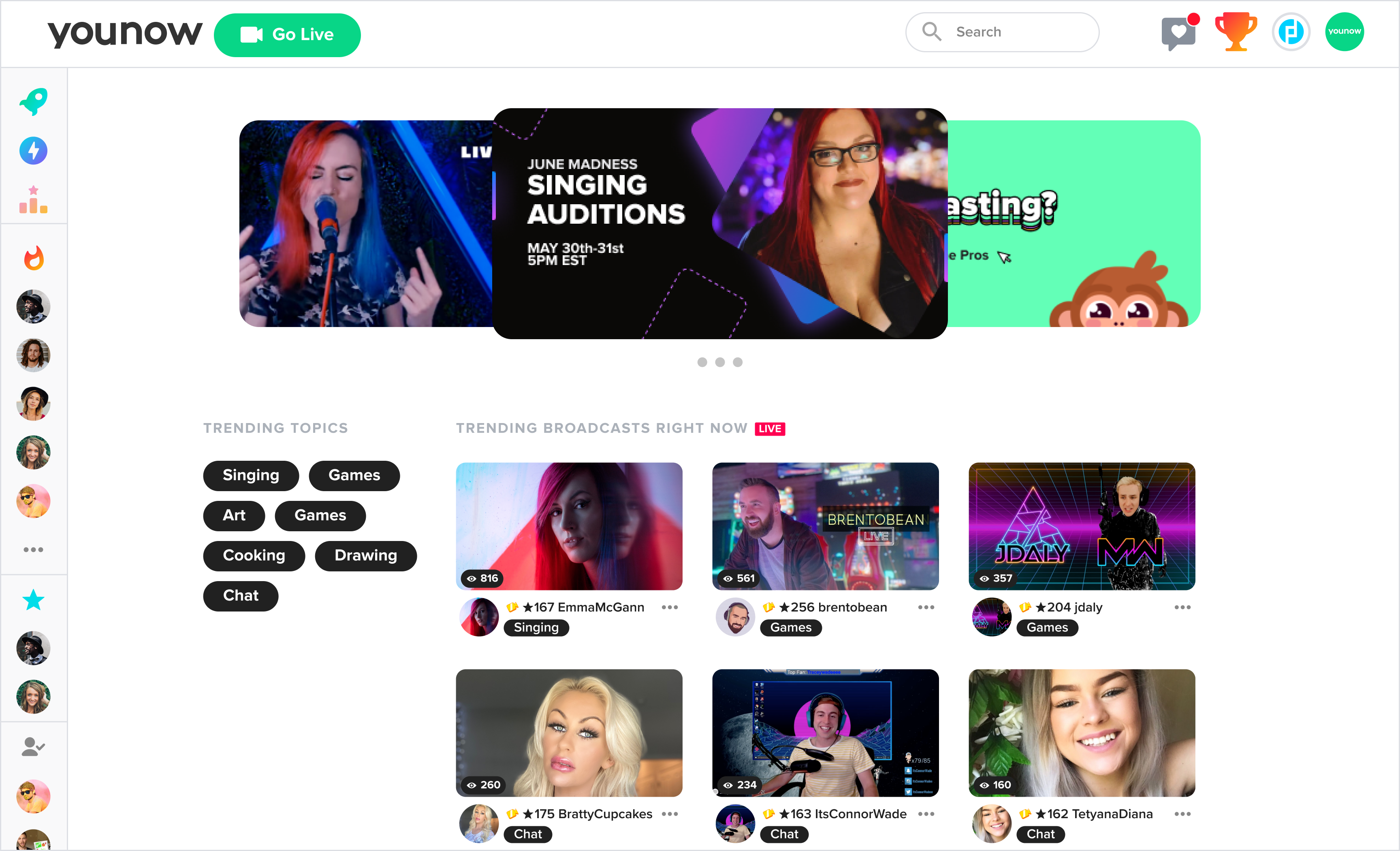 Look at how awesome these thumbnails look on YouNow's explore page.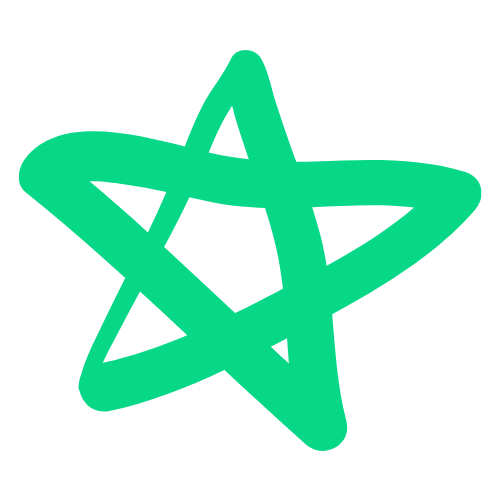 Pro Tip: You can always access the "Go Live" button no matter what page you end up on. Showtime is anytime!