You are your own best marketer. The best way to bring people to your broadcast is by making sure that they know about it.
Step 1: Set a consistent schedule
How much time can you commit to broadcasting each week? Be true to yourself and set a streaming schedule that you can and want to sustain.

The more consistent you are with your live streams, the more likely your fans will know when to pop into YouNow to catch your broadcasts.

Post your schedule in your bio

. This way, the YouNow community will quickly learn when they can catch your broadcast.
Step 2: OMG, tell everyone you know!
Pre-broadcast:
Let your friends, family, and community know when you'll be live.

Life is busy and it's easy to forget things. So, try and advertise your stream 30 minutes - a couple hours before your live on other social networks like Snapchat, Instagram, Twitter, and Tiktok

Remember to include your username and a link to your YouNow profile, so your friends know how to find you!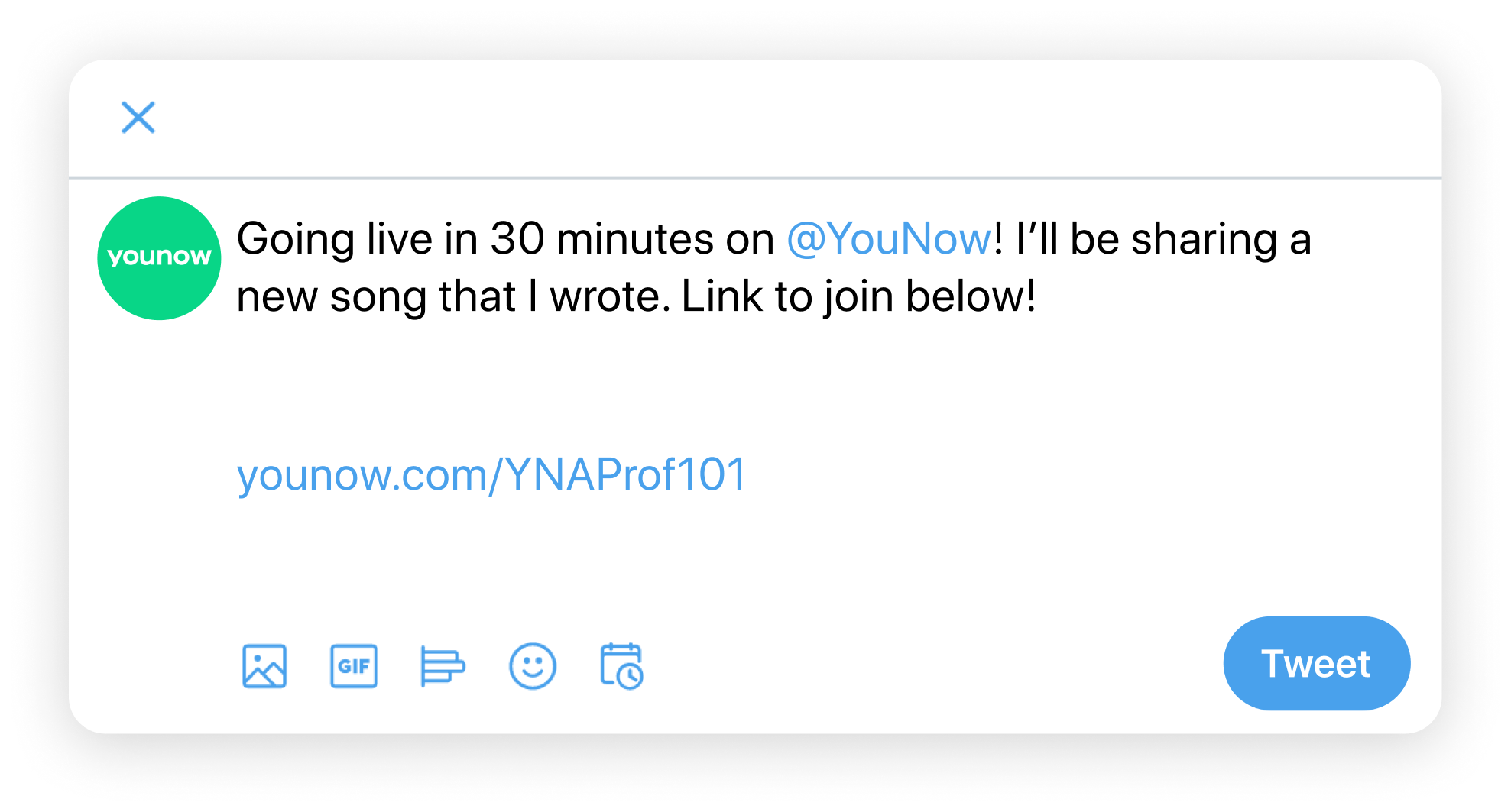 During your broadcast:
After you name your broadcast, let your friends on Twitter, Facebook, and YouTube know you are going live! By clicking on the different icons, you will be able to share your stream with your friends, asking them to join the party.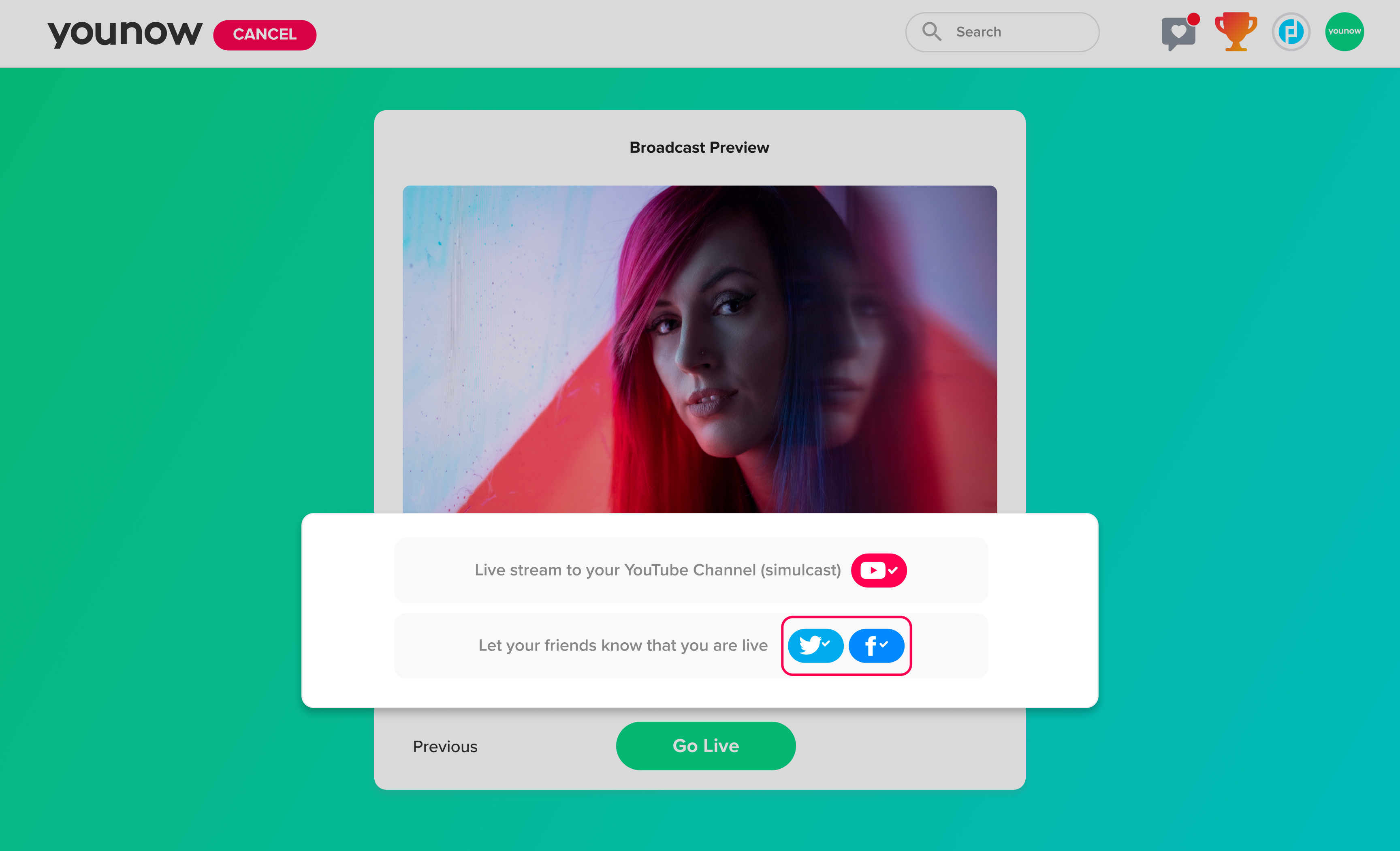 Encourage your viewers to spread the word! Anyone watching can invite their community to join the fun, by simply clicking the "share" button. People helping people is a sure-fire way to expand your audience.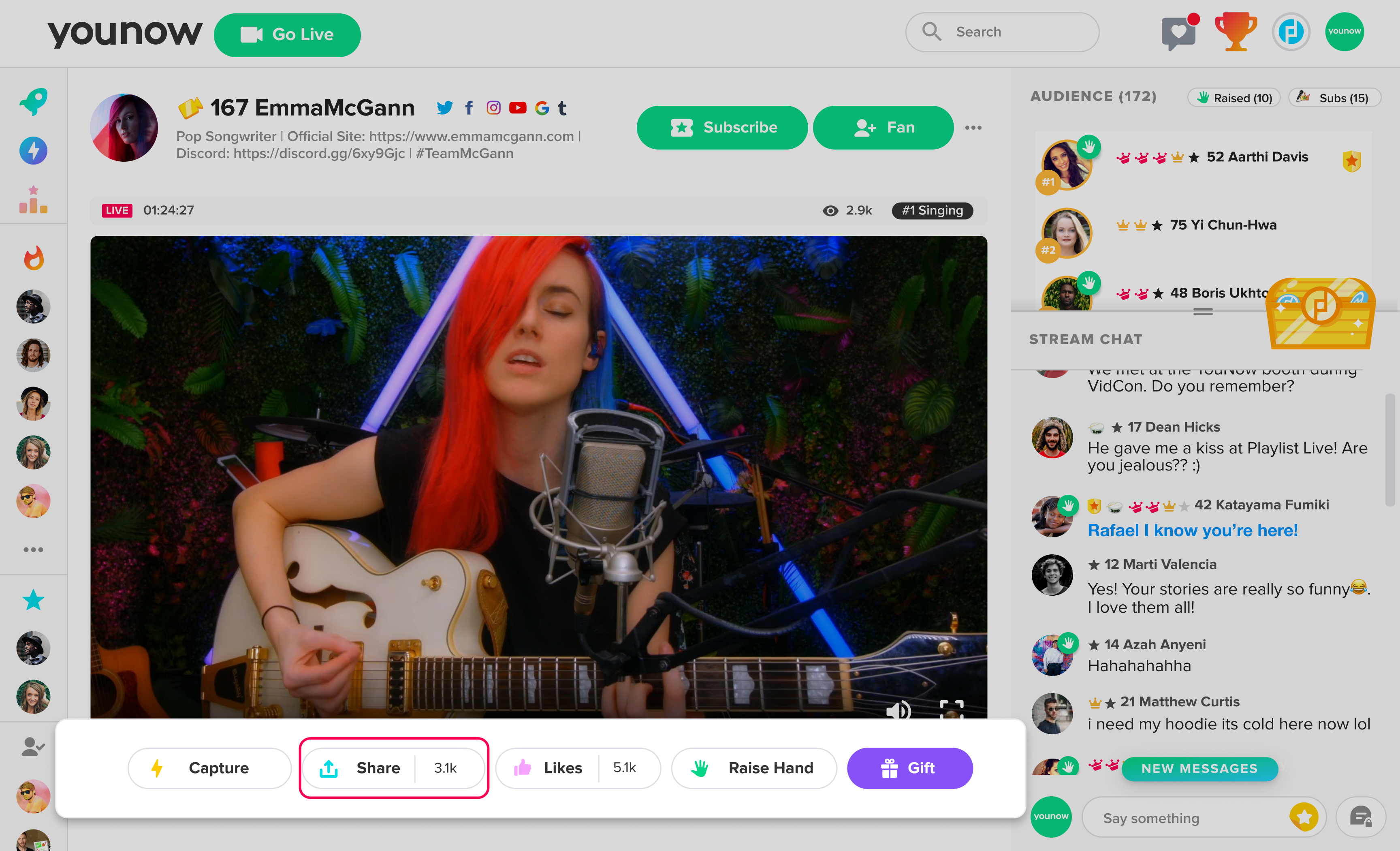 Before you end your broadcast, let your viewers know when you will be live again, and what treats you might have in store. This will motivate them to join you again, and get them excited for round II.
Post-broadcast:
Follow up with your supporters. Feel free to post on your viewers' profiles to let them know you appreciate their support and remind them when you're scheduled to go live next.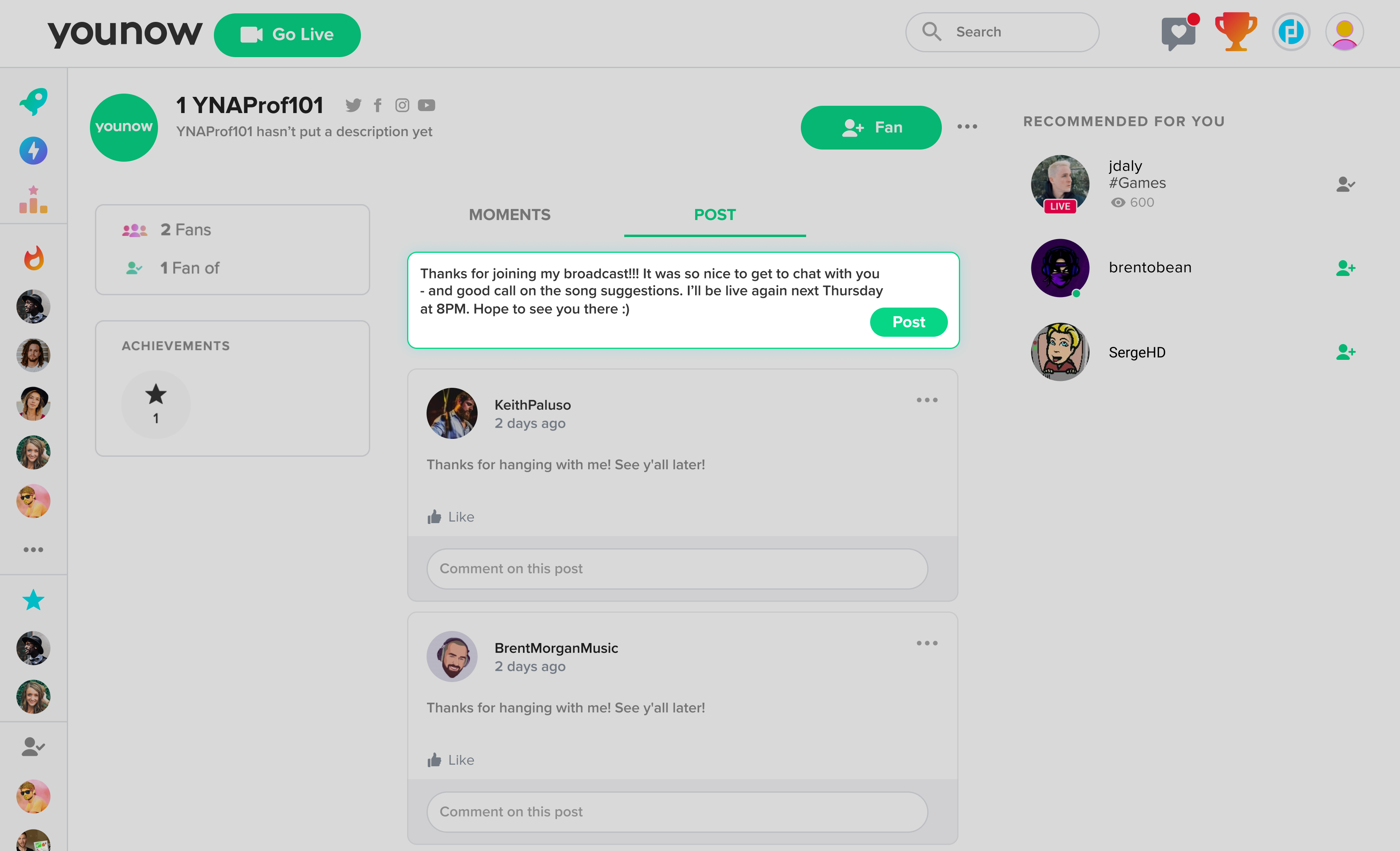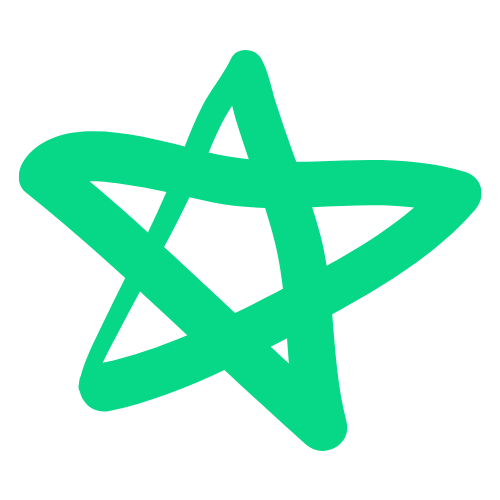 Pro tip: Try to make your follow-up post personal. Personable comments and shout outs can go a long way. A new fan might remember this, and be even more excited about joining your next stream.