FAQs - Bar Giveaways
How do I start a Bar Giveaway?
To start a Bar Giveaway, you must be currently hosting a broadcast on a desktop, and you must obtain level 50 status or above. You can also start a bar giveaway if you are watching a broadcast and currently hold Producer status. If you meet both these qualifications, you can initiate a Bar Giveaway by clicking on the activity menu button that shows the available tools. Within the menu, press on the "Giveaway Tool" and start the setup process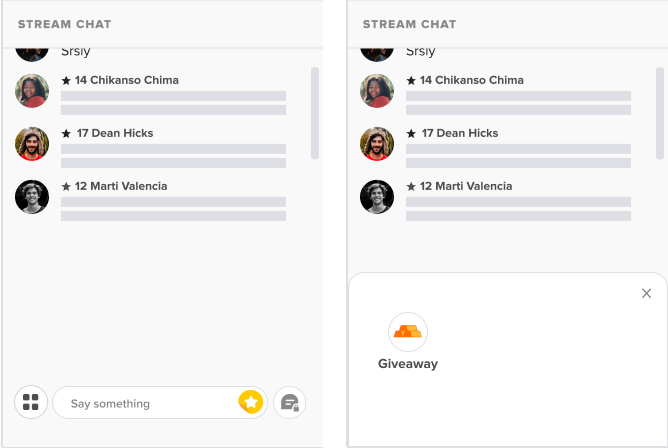 You will then choose the amount of Bars and the amount of winners for your Bar Giveaway. Please note that if you do not have enough Bars in your account to match your selection, you will not be able to start the giveaway. Once you have made your selections, you will be able to set your Bar Giveaway Live.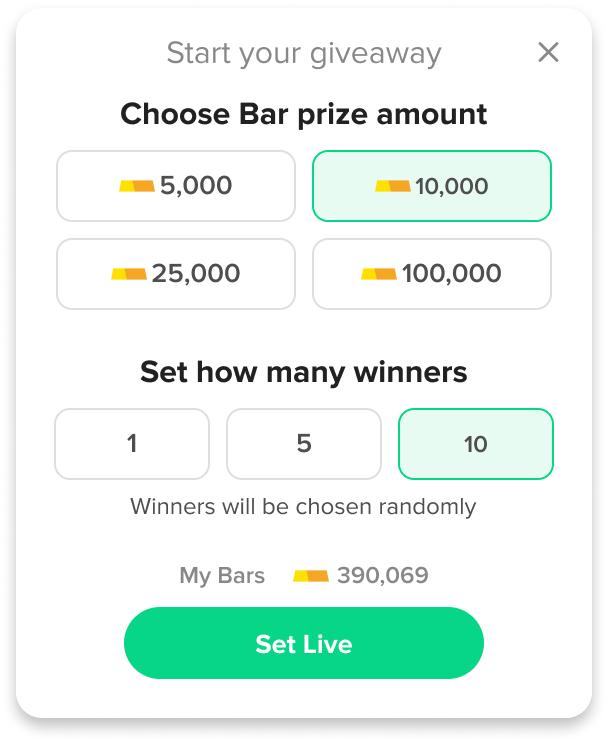 How do I end my Bar Giveaway?
The Broadcaster hosting the Bar Giveaway can decide when to end the Giveaway (after a 5 minute minimum duration), at which point winners will be selected at random. Please note that you must have a minimum of 10 participants to end your giveaway and draw the winners.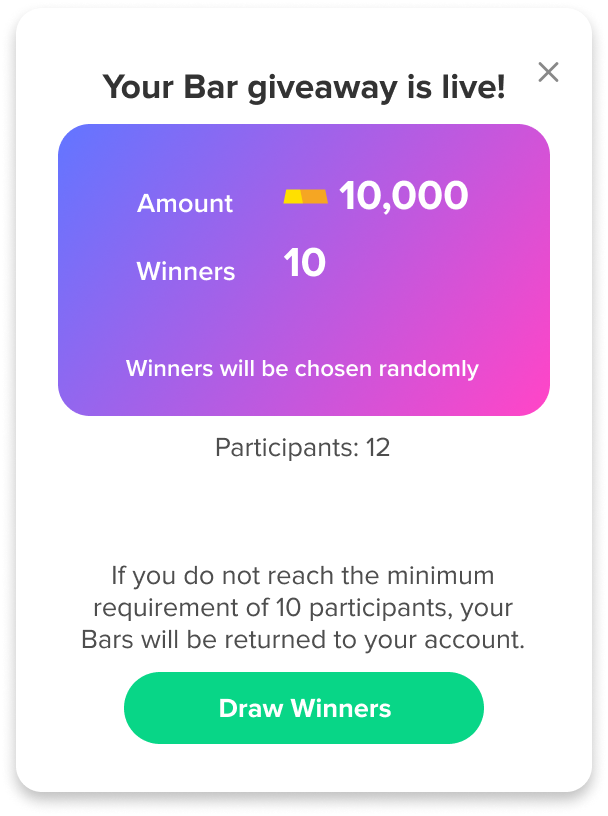 If the broadcast ends before the broadcaster manually ends the Giveaway, the Giveaway will be automatically cancelled and the Bars will be returned to the broadcaster's account.
UPDATE: the Giveaway will automatically draw winners after 30 minutes. If your audience is not big enough, the Giveaway will be cancelled and the Bars will be returned to your account.
How do I participate in a Bar Giveaway?
Once a Broadcaster whose broadcast you are currently in initiates a Bar Giveaway, a popup will appear on your screen. You can chose to participate in the Bar Giveaway, or decline.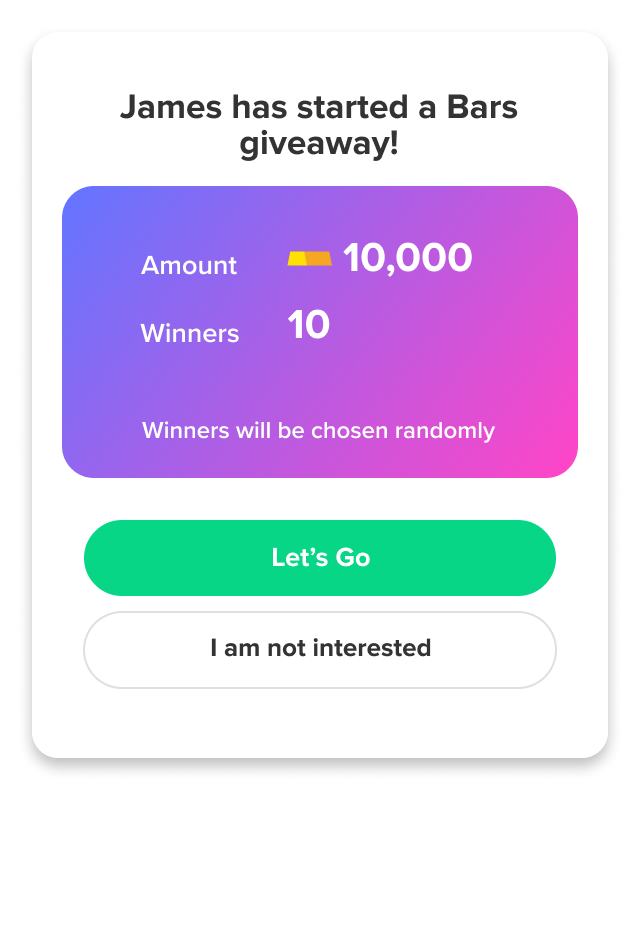 You must still be in the Broadcast when the Broadcaster ends the Giveaway to be eligible to win.