We are excited to announce the launch of Likeathon, our new tool for our super streamers on YouNow. It's a creative and dynamic way to connect with your community!


What is a Likeathon?
When a streamer starts a Likeathon, a countdown will begin ticking. As long as the clock is running, the streamer will stay live. Supporters can add time to the clock by sending likes to keep the streamer broadcasting! Likes can be from Pearls or Gifts. When the countdown reaches 0, the likeathon will end.


Broadcasters can choose among an easy, medium, or hard Likeathon mode. Each mode will give a different amount of time per likes amount (from least amount of time to most amount of time they have to broadcast)


Getting Started:
Start a Likeathon by clicking on the corresponding icon in the tools menu: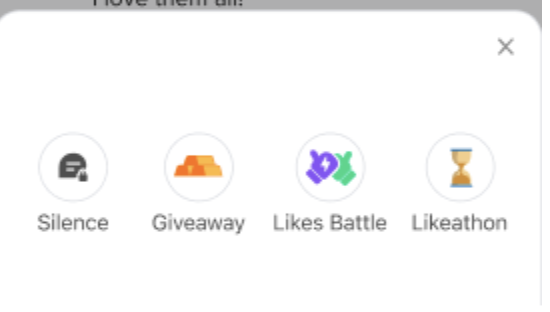 Select a difficulty level: Easy, Medium, or Hard. Selecting the difficulty changes the number of likes needed for seconds of time to be added to the clock.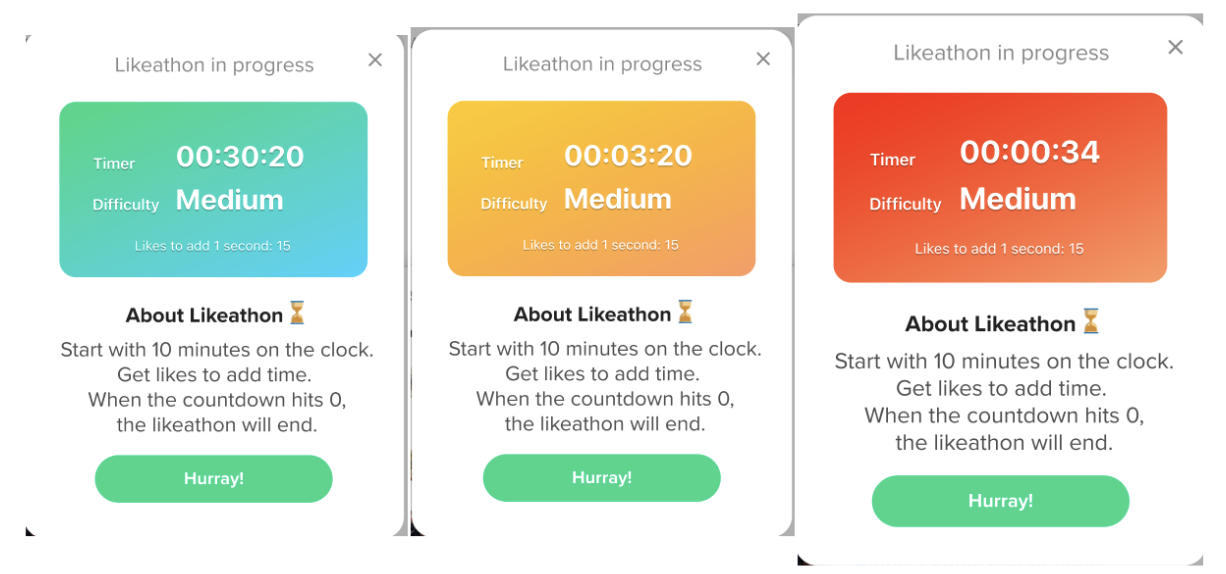 How does incrementing time work?
Every time a user sends a gift, the time will update accordingly. For example, on medium difficulty, 20 likes are needed to add a second of time. So if a supporter sends 1,200 likes, they will add a minute to the timer.
Disclaimer:
Single likes won't increase the time

Subscribing and gifting subs won't increase time.
When the likeathon ends, the broadcaster will be able to see a review of how it went!

This review will include:
Difficulty Level

Time Accumulated

Top 3 Supporters of the challenge and the amount of likes they each sent.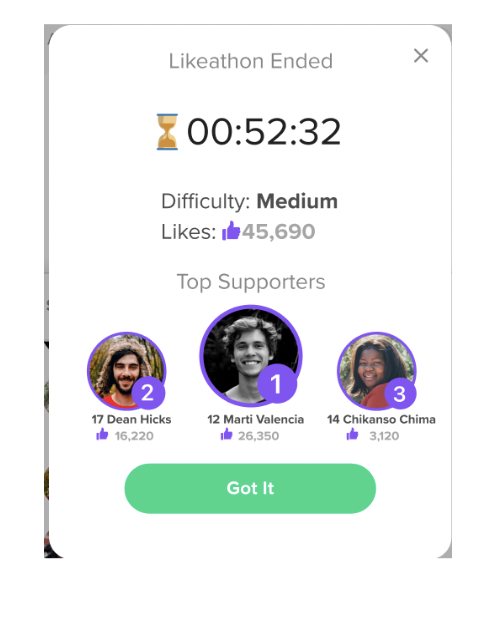 Likeathons are an amazing way to test yourself as a streamer, and we love to see the effort and fun that comes out of them! If you've been thinking about putting on a Likeathon, now's the time to try it out with this easy to use tool!