Congratulations on broadcasting great content, and earning Diamonds! You can either convert your diamonds to Bars, and support other great content creators on YouNow or choose to cash out for cold, hard cash.
Ready to exchange Diamonds for Bars? Follow the below steps:
Find your Diamond Balance page on your mobile profile, or in the top right drop down on the web. You'll have an option to exchange your Diamonds for Bars in the same place where typically buy bars.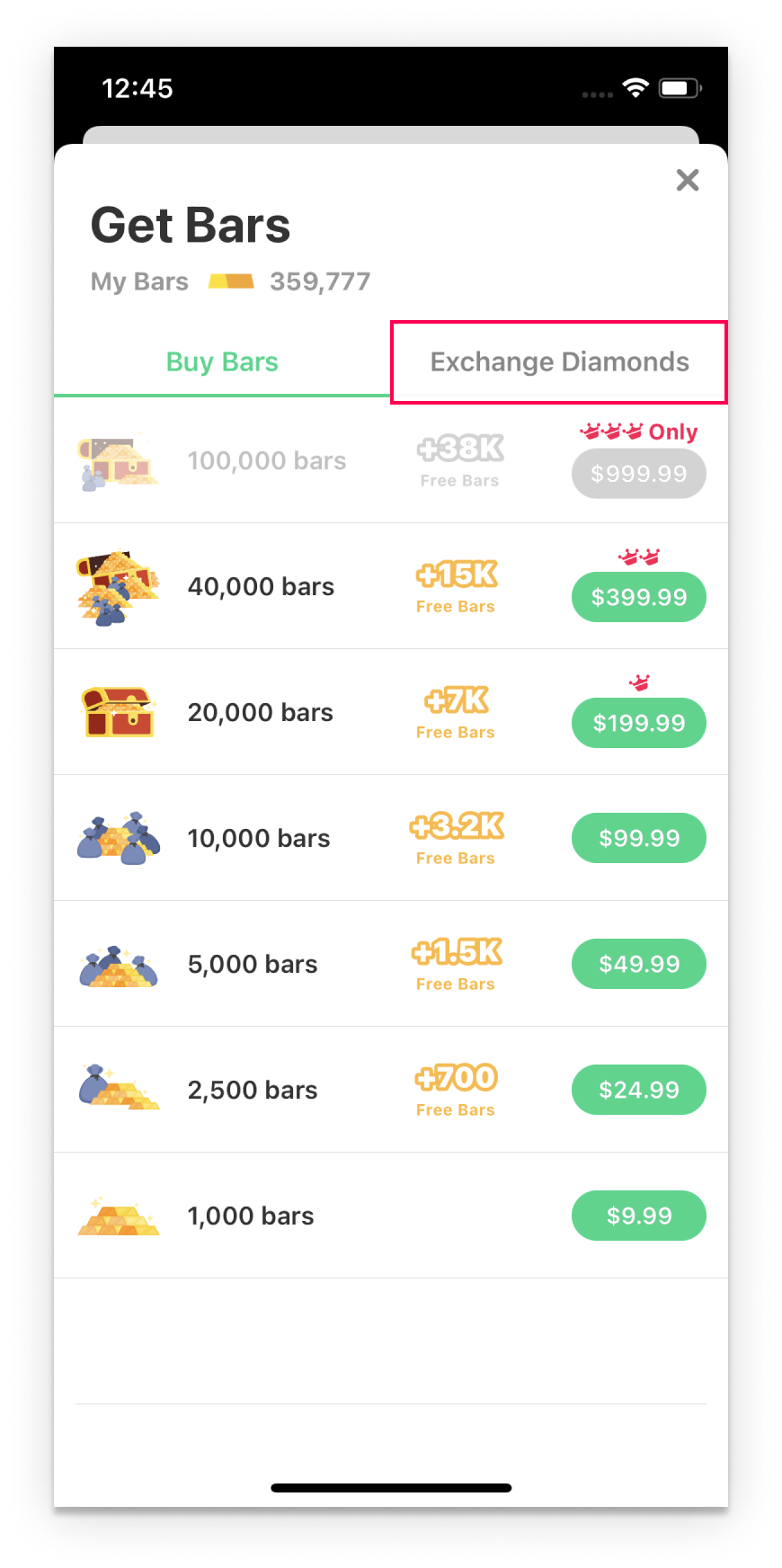 A few notes:
You must have an available balance

of at least 100,000 Diamonds

to exchange Diamonds for Bars.

Don't have enough Diamonds? Earn more diamonds by broadcasting with your friends and fans.

For security reasons, Diamonds earned will be pending for 7 days before appearing in your available balance. Once the 7 days have passed, you will have the ability to cash them out or exchange them for bars if you reach the minimum threshold.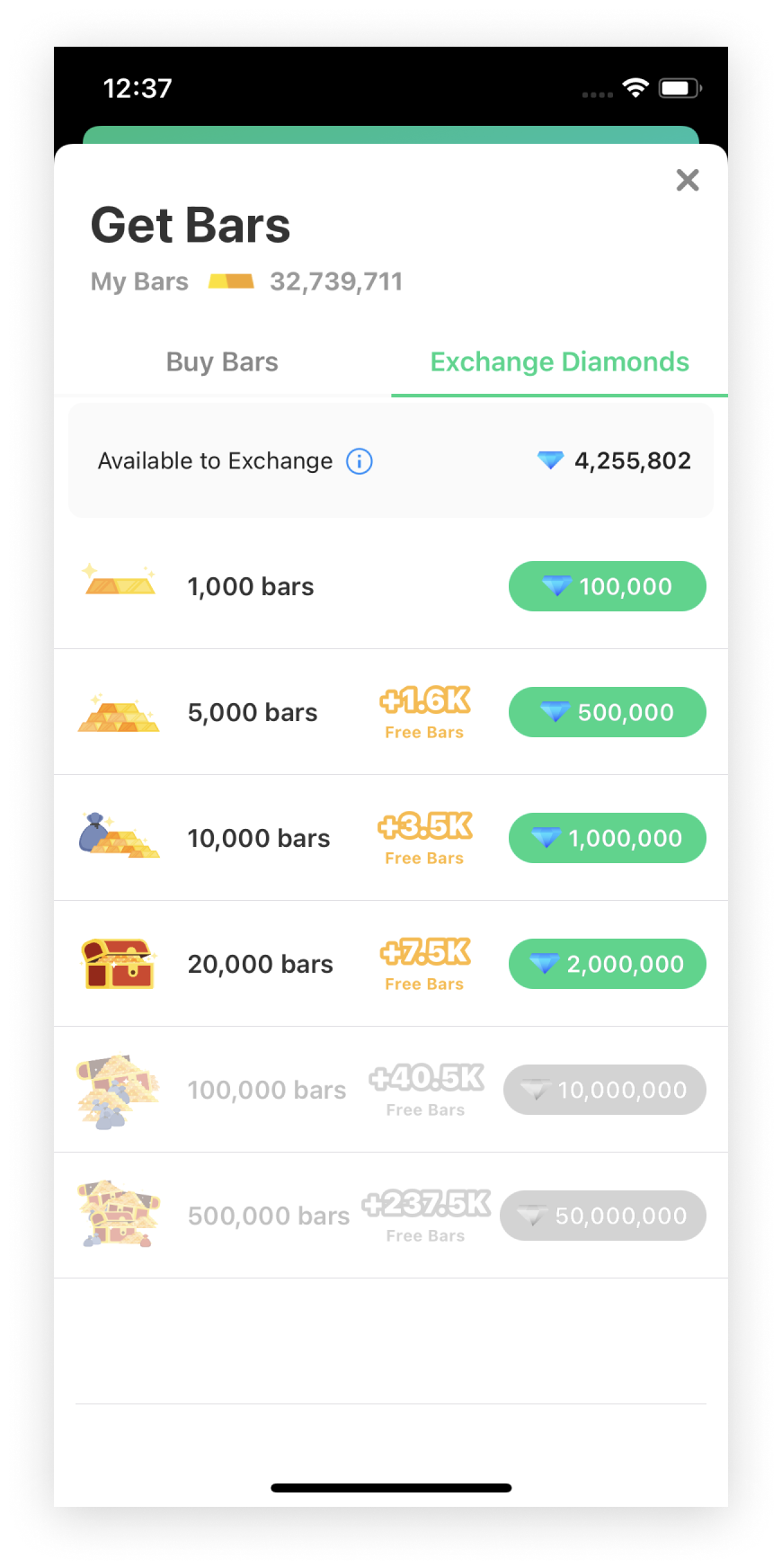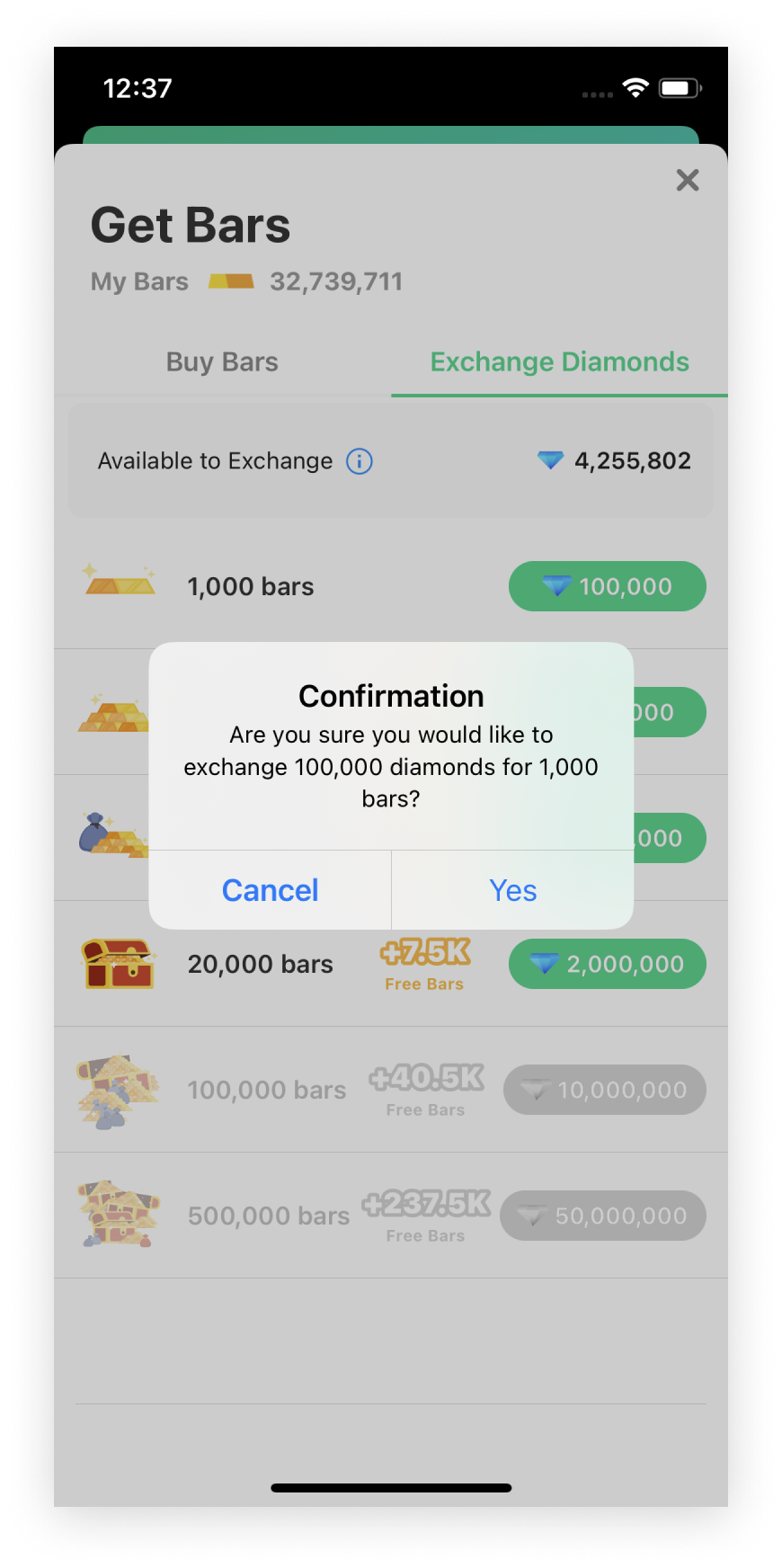 Once confirmed, your newly acquired Bars will be added to your Bar balance, and the Diamonds exchanged will be removed.

If you prefer to cash out your Diamonds, build your balance to at least 750,000 Diamonds, and you'll see that your cash exchange options will be clickable. Select the amount you would like to cash out.