Commonly Asked OBS Questions
What bitrate should I use to stream?
We recommend that you always use 2,500 Kbps. This is the optimal bitrate whether you're using Mac or PC, simulcasting, or using OBS for other purposes.
I have a slower internet connection, and my OBS stream is inconsistent. Any recommendations?
If you are using OBS on a slower internet connection and your viewers are seeing loading indicators, we recommend lowering your bitrate. This may reduce the video quality but will improve the consistency of your stream.
Which version of OBS should I use?
We recommend you always use the latest version provided through OBS.
If I hear an echo from guests on my broadcast while using OBS, what should I do?
When using OBS, your computer's audio is captured and shared in your broadcast. As a result, your guests may hear themselves. To avoid this problem, we recommend that you install a special tool that lets you choose which individual applications are captured and broadcast by OBS. Find more details on how to do so here.
Adding closed captions to an OBS overlay
You can easily add Captions to your OBS overlay using this free tool:
https://webcaptioner.com/captioner

In OBS, click the + and select Window Capture.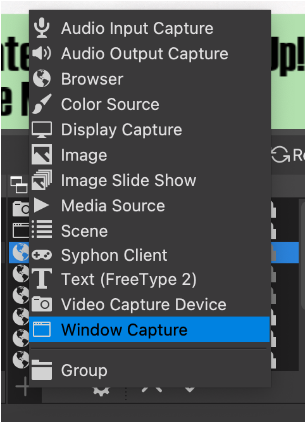 Select "Create New" and name it something like "captions"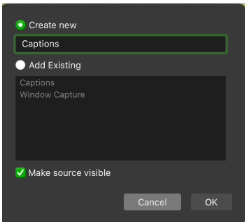 Go to Web Captioner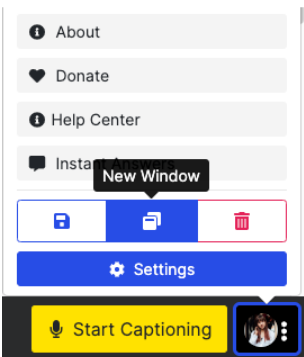 Click on the button that says "new window" to create a pop out. Do not close the main browser.

In OBS, go to the Properties for your window capture and select the pop out chat.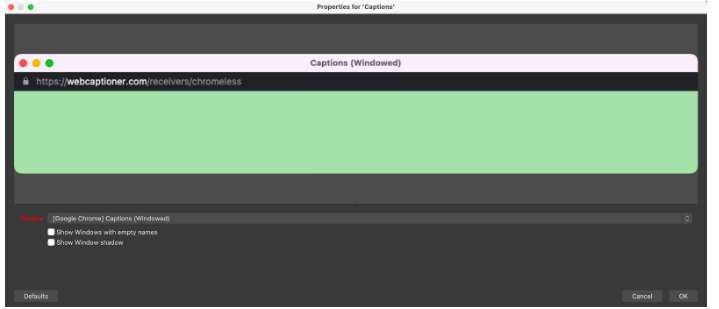 You can crop out the top of the browser window by right clicking, transform, then edit Transform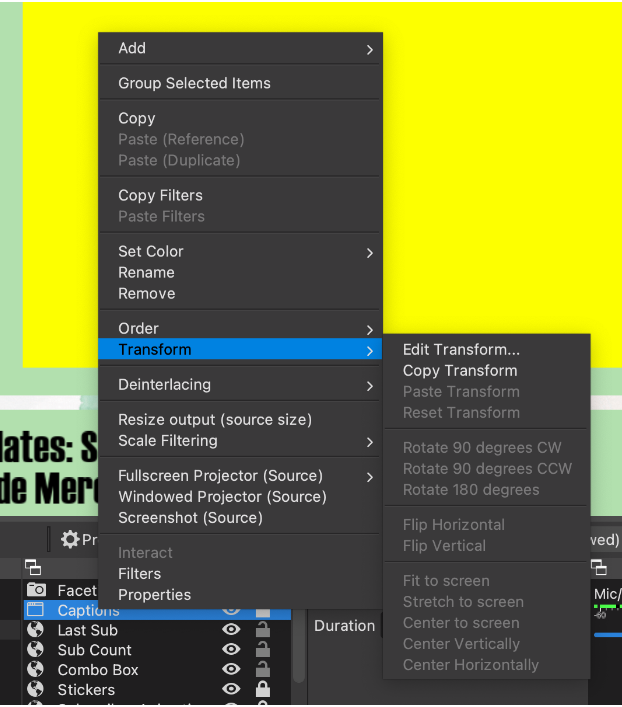 Crop from the top until the top of the browser is no longer showing.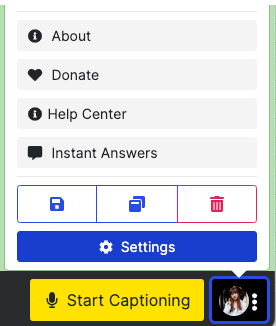 On the full capture site, click on the 3 dots and then click on settings.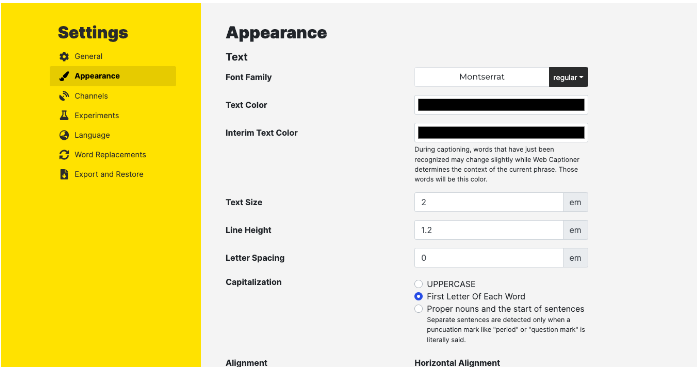 Here, you can adjust the window to look how you'd like for your overlay.

Make a free account with the site to have it save your customized settings.