Setup OBS Audio for Guesting
When you use OBS, your computer's audio is captured and shared in your broadcast. This creates problems when you guest, because your guests will hear themselves. To avoid this problem, you need to install a special tool that lets you choose which individual applications are captured and broadcast by OBS.
1. Download and install VB-Audio Virtual Cable
Download from here
You might need to right-click and "Run as administrator"
After installing, you should see Virtual Cable as an Output Device in the Sound preferences. If not, try restarting your computer after installation.
2. Set Virtual Cable as your default sound output
Right click on the audio icon in the taskbar (bottom-right corner) and choose "Sounds"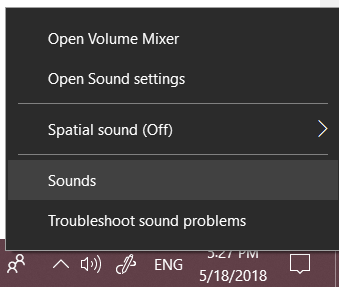 On the Playback tab, find the Virtual Cable
Right click on it and choose "Set as default device"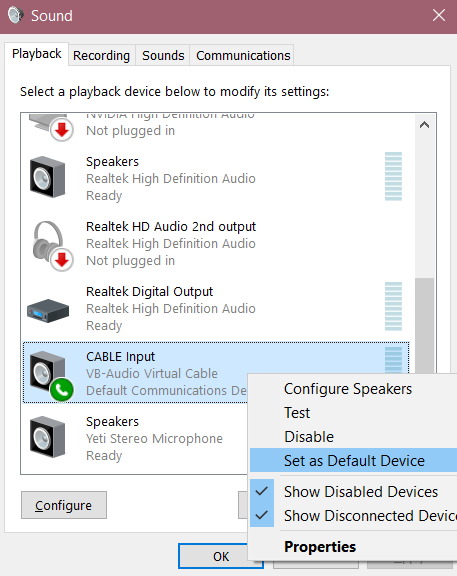 3. Send Virtual Cable output to your speakers
Go to the "Recording" tab of the Sounds preferences
Double click on the Virtual Cable to open it's Properties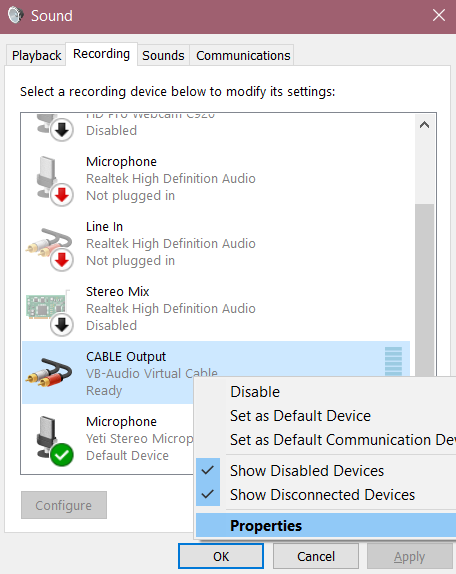 Go to the"Listen" tab
Click the "Listen to this device" checkbox & select your headset/speakers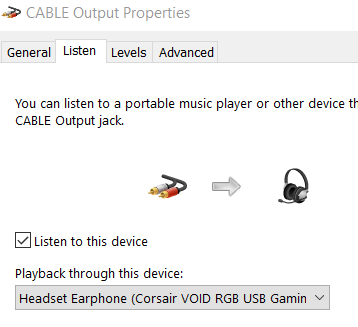 4. Exclude your Web Browser from Virtual Cable (send it directly to your speakers)
Right click on the audio icon in the taskbar (bottom-right) & choose "Open Sound settings"

Scroll to the "Other Sound Options" section
Click the "App Volume And Device Preferences" option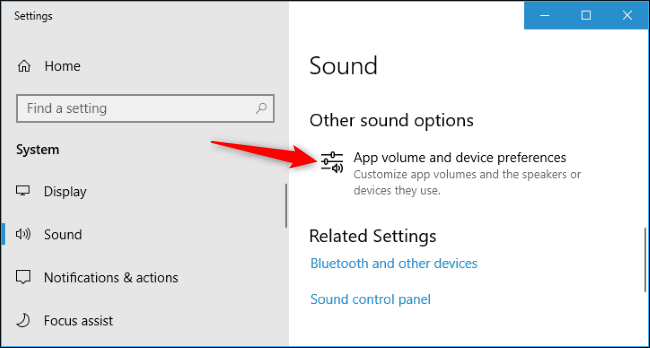 Find Google Chrome in the list of apps, and select your speakers as the output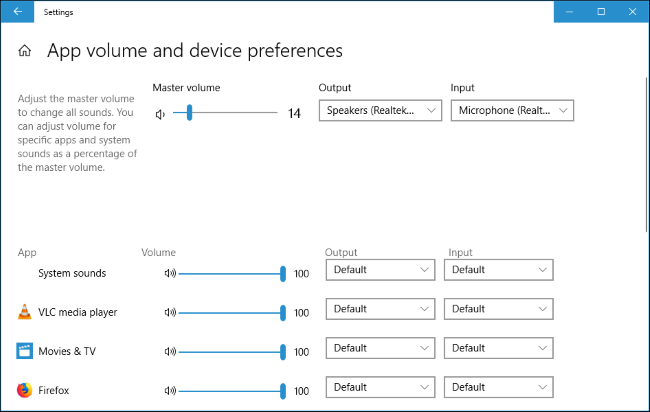 5. Choose Virtual Cable as the desktop audio in OBS
In OBS, open the settings and go to Audio
Choose Virtual Cable as Desktop Audio Device