Leaderboards and Editor's Choice
Our leaderboards highlight current users. The lists are currently broken into four categories:
Top Broadcasters: a list of broadcasters with the highest amount of likes accumulated in a certain amount of time.

Top Fans: a list of fans who have supported broadcasters with the most likes in a certain amount of time.

Top Communities: a list that shows the broadcasters who have the biggest subscriber family!

Games: Introducing YouNow's newest leaderboard. The more Pearls you win in our Games (including YouDraw), the more you can climb in the rankings!
Top Broadcasters, Fans, And Games leaderboards all reset on a monthly basis. Make it into the Top 3 of the month to earn badges and EXP!

You can check out your rankings on both the Local (only your community) and Global (all communities) Leaderboards.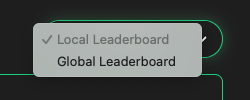 Supporting Broadcasters in other communities is AWESOME. Any likes sent to Broadcasters outside of your community will be added to the Local Leaderboard of the Broadcaster, as well as be added to your Global Leaderboard ranking.
Editor's Choice
In order to shout out some of the many talented broadcasters on YouNow, we created Editor's Choice to highlight the best, the brightest, and/or the soon-to-be-stars. Editor's Choice suggests you to users on the Featured Page, helps get you into trending, and gives you an achievement badge when you're on the list!

Want EC?
You can earn it with healthy broadcast hours, stellar content, and/or by rising above the rest. YouNow has the authority to add or remove users at any given moment. Please respect the moderation team & company staff. Email, spamming, or sending nominations will not help you get Editor's Choice.
Have EC? Now what?
Quality > Quantity: EC is your chance to show the world what makes you special as a person and a broadcaster. Focus on putting your best foot forward with engaging and exciting content that will help you build your community. We don't want to see AFK/Sleeping streams.