What are Missions?
Missions are daily individual challenges tailored to you depending on your level, Producer, and Broadcaster statuses. Each Mission comes with a reward that you can claim. Your missions will reset daily at midnight EST.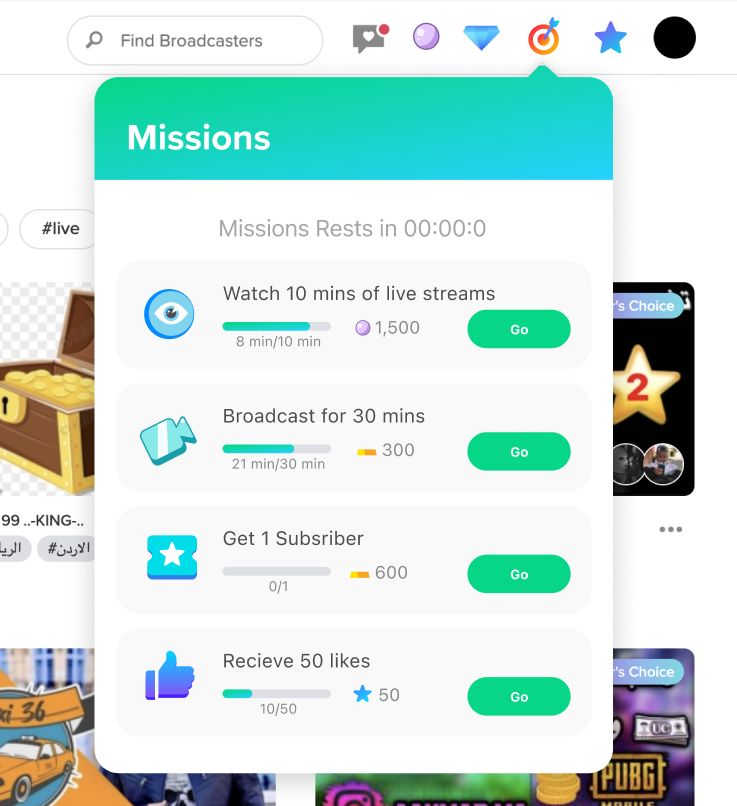 Where can I find my Missions?
You can find your missions by clicking on the bullseye Missions icon.
iOS:

Android:

Web:

When do Missions reset?
Daily at Midnight EST.

Do all Missions reset at the same time?
Yes. We do not currently support multi-day missions.
Do I get different Missions every day?
Missions will vary, but you might see repeat missions. We will be adding missions on a regular basis.


How do I know that I completed a Mission?


A red notification dot will appear on the Missions tab as well as the tools button in streams, letting you know that you completed a Mission.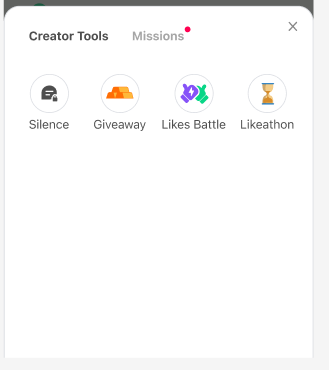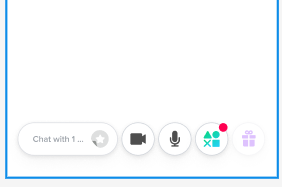 I did my Mission. Now what? How do I claim my reward?
Once you've completed a Mission, navigate to the Missions dashboard and hit the "Claim" button. Be sure to claim your reward before the Missions reset. IF YOU DO NOT CLAIM YOUR REWARD BEFORE MIDNIGHT NEW YORK TIME, YOU LOSE THE REWARD FOREVER. Support cannot help you get your rewards back if you forget to tap 'claim,' so please do not forget to claim your rewards every time you earn one.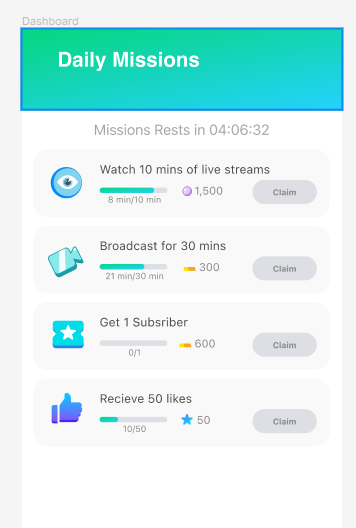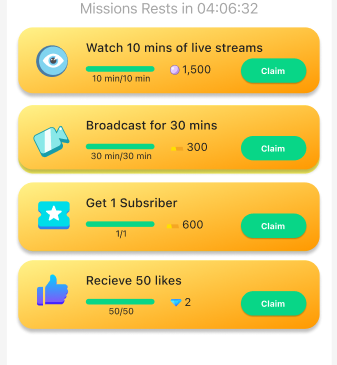 How do I verify that I got my Rewards?
You can check your Rewards Histories for Bars, Pearls History for Pearls, and Experience History for EXP.
I didn't claim my reward, and my Missions were reset. Can I still get my rewards?
No. Make sure to claim your rewards BEFORE the Missions reset so you don't miss out! Unclaimed rewards will not be sent after the reset. No one on the support team or community team is able to help you get rewards that you did not claim.


How do I unlock different Missions?
By leveling up or getting a higher producer or partner rank, you become eligible for missions tailored to your current status. Your missions will adapt to your current status at the next daily reset.
When I send likes to the YouNow games, do they count towards my send likes missions?
No. Only likes sent to broadcasters count towards your send likes missions.